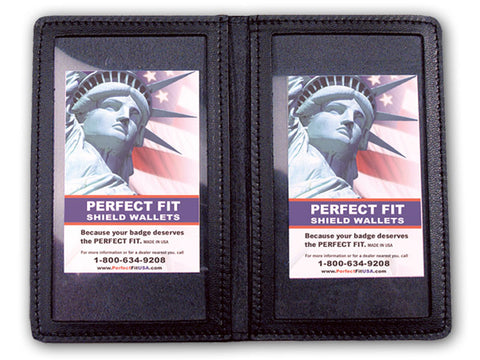 Duty Leather Double ID Case
A leather case designed for a two-part ID credential or two ID cards. Duty leather is heavier and more sturdy. Made in Maine.
Be sure to indicate the size of the ID card window that best matches the size of your ID card. The smallest size case that your card will fit in provides the most attractive appearance.
---
We Also Recommend